Ipagpalagay natin na tapos na ang pinaka-aabangang pangyayari ng paghahanap ng date at pagyaya na lumabas. Ito na yung moment na magkikita na kayo. Question:  San kayo pupunta? Ano pwedeng magandang gawin? Pano magstart at ano din ang ending?
"The quality of experience you'll have with others is often determined by what happens before a date begins. Showing up on your date's doorstep with no plan is a recipe for an awkward experience. Nobody likes playing the 'What do you want to do?' game." So una, kailangan may purpose. Ano yung goal ng date na ito? Hindi naman mandatory pero you can set goals before you go on a date. For example, pwede kayo mag goal na for this date you will get to know each other in a deeper level. With that goal, pwede kayo mag-isip ng place and activities na pwede niyo gawin. Kung ang goal niyo is to get to know each other ,syempre hindi kayo manunuod ng movie. Instead, pwede kayo pumunta sa isang amusement park where you can see each other's different sides and personalities.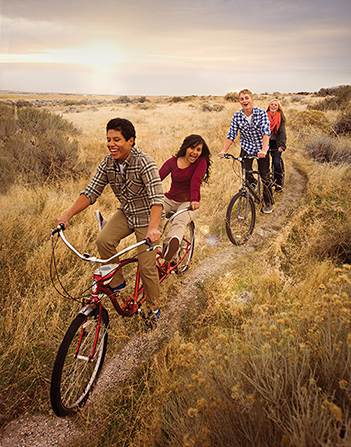 Elder Jeffrey R. Holland of the Quorum of the Twelve Apostles once explained that most athletic contests have "lines drawn on the floor or the field within which every participant must stay in order to compete." Success depends on how well a competitor knows and stays within the set boundaries. Likewise, it's important to know the "dating lines" or the purposes and standards of dating as taught by Church leaders." The best dates I had always started with an OPENING PRAYER. Both parties should know and set boundaries. If possible, read church standards on dating. Ito ang dapat tandaan: YOU ARE BOTH RESPONSIBLE FOR EACH OTHER. Protect your date both physically and spiritually.
"Dates don't always have to cost money. With a little planning, ordinary activities can become dates, such as going for walks or playing games. When two people enjoy each other's company, then even simple activities can become fun and allow you to get to know each other better." Alam niyo ba na the best dates are those that cost less? You can go on a temple session together, pasyal sa mga free amusement parks, kwek kwek sa kanto (seryoso), lakad-lakad, usap-usap. Date should be fun pero hindi mahal. Tandaan, hindi nabibili ang pinakamasasayang dates. It should be memorable for both of you. Yung pagkatapos masasabi niyo ulit yung, "next time ulit ha?"
Syempre, kelangan happy ending ang date ninyo. Separate with a smile. "Express gratitude. Be sincere and to the point. If there was something you especially liked, tell your date what it was." Ito yung favorite kong part, yung ihahatid, yung babalikan kung ano yung mga nakakatawang nangyari, parang evaluation lang. I like this part kasi dito niyo malalaman kung naachieve ba yung goal ninyo.
With all of these tips and to-do stuff, the most important tip you should know about dating is the standard the church had set. "Plan dating activities that are positive and inexpensive and that will help you get to know each other. Do things that will help you and your companions maintain your self-respect and remain close to the Spirit of the Lord."