I can still remember the feelings that came to me when my then-boyfriend, Jared, shared his feelings about our relationship. Although a very big fan of love stories and marriage, I was just 22 and I only knew him for 6 months. I still had big dreams for my future which primarily involved me becoming a returned missionary, a lawyer, manager, book author, and an owner of my company. Could I, a competitive girl, give up my personal career goals and people's expectations of me and get married at a young age of 22?
Ever since I was young, I always dreamed about being married to a wonderful returned missionary who would adore me and love me. Through my father's example, it was instilled to me at a young age what qualities and attributes I should search for in a young man and an eventual eternal companion. As early as the age of 13, I couldn't wait till I can finally go out on a date.
However, the dating years were not that generous to me. Although I went out with amazing young men who became great examples, none of them took it to the next level. Slowly becoming frustrated of my dating status, I decided to talk to Heavenly Father and laid out my plans to Him. I can still recall me saying "Father, this is my plan. If no one is interested with me, I'd like to develop myself. I wish to lock my heart now so I can focus on my goals."
Exactly one month after my prayer, Jared came. He had the attributes that I have long since hoped to see in my future companion. He was kind, he was industrious, he was a returned missionary, and of course, he was very cute.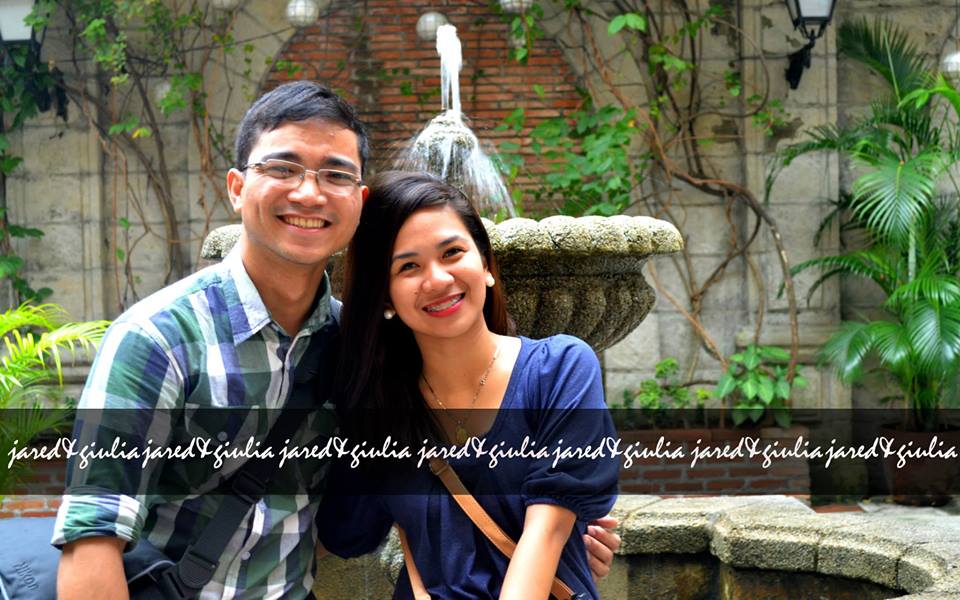 After 4 months of getting to know each other, he asked me to be his girlfriend. Marriage became a serious topic in the relationship and though I know getting married was the right thing, I had so many concerns in mind.
How about my dreams for myself?
What will other people say?
What will my parents say?
I'm just 22 and I haven't travelled and enjoyed single life pa. Am I ready to give those things up?
How about my plans of serving a mission? Despite our wedding plans, my desire to serve was still strong.
Then one day, Jared called me to drop a news that affected our decision more. "Honey," he said, "my contract in the MTC will be ending on Dec 31, 2014." Thinking he would delay our planned June wedding for him to have more time to look for a job, Jared surprised me even more by saying "No, I think we should get married on February."
With all of these matters overwhelming our minds, Jared and I decided to inquire of the Lord. I remember how much I fasted and prayed to receive inspiration from the Lord. I needed to know from Him.
After much fasting and prayer, I went to our dormitory's rooftop and spent some time in solitude, eager to receive an answer from the Lord. I poured out my heart's desires and fears and plans, and after doing so, I received an impression to write down the advantages and disadvantages of choosing to get married. I was surprised how I almost occupied the whole page of my paper writing down the blessings that come with marriage; on the other side of the table, I only listed but a few. Sensing that it was the answer to my inquiry, I prayed and told Heavenly Father, "I will choose marriage, Father, if this is Thy will." In that moment, a sweet feeling of peace and assurance enveloped me and I heard a still small voice whisper "I am proud of you, my daughter." Receiving the Lord's approval was all that mattered in that crucial moment of decision making.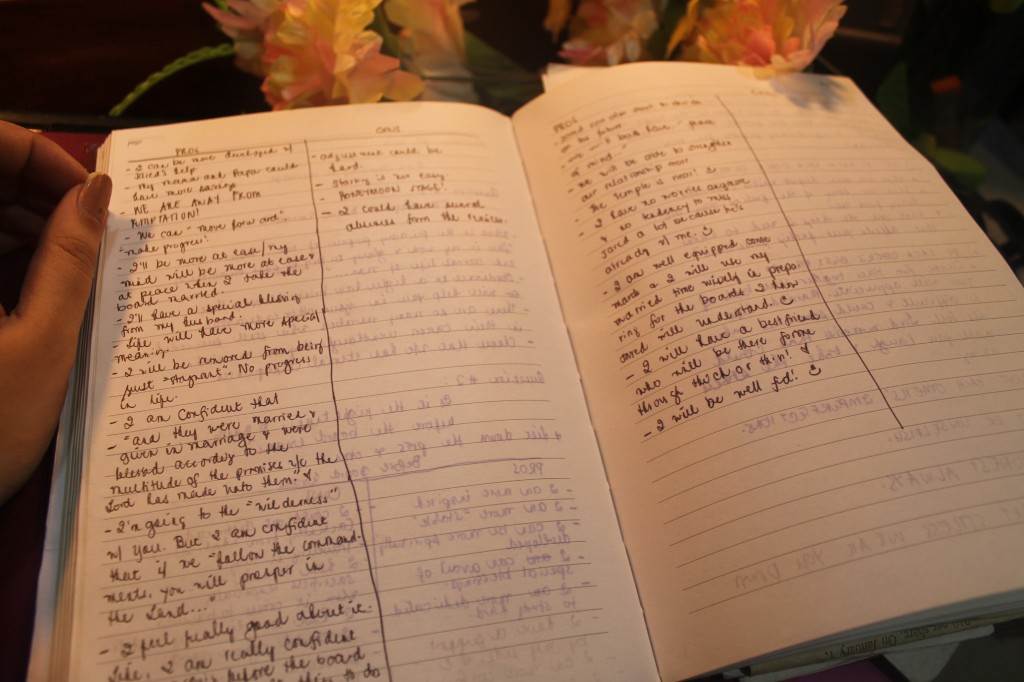 The months before our wedding were not easy; a lot of people would share their opinions about me giving up so many things by getting married. A lot of them encouraged me to reconsider my decision and try to delay marriage. Whenever I feel getting drowned with all these opinions, I just held on to the sweet assurance I received in the rooftop of my dormitory. It was the Lord giving approval to our decision. It was all I needed. He was the Only Person I needed to please, the Father I need to listen to.
On February 26, 2014, both jobless at the age of 22, Jared and I were sealed for time and all eternity in the Philippines Cebu Temple.
The days that followed were never the same. My dear husband, jobless at first but very faithful and talented, was an instrument of the Lord in building my faith. Though our marriage came with a plethora of trials and challenges, the miracles that followed after the trial of our faith were worth the tears and endless prayers. Through the Lord's blessings, improvement came. Yes, I agree with Elder Hales, we marry potential and not perfection.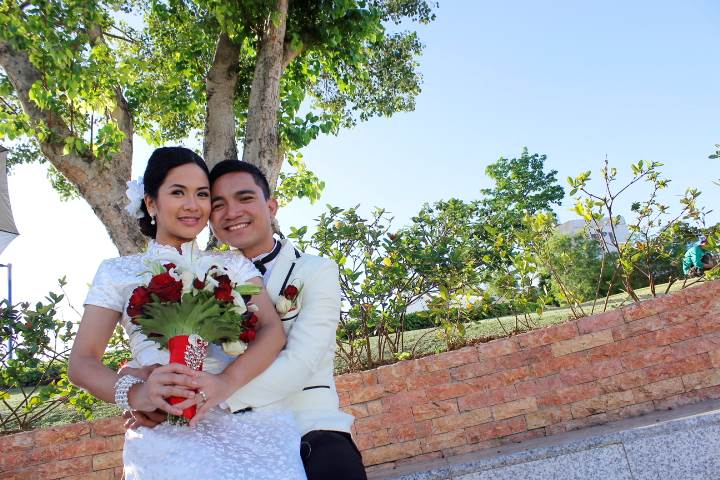 Every day of my life I wake up with the person whose love for me is overflowing. He did not make me give up my dream; he made me realize it more. He may not be rich but his integrity and passion is unequaled. I may not have travelled a lot during my single years but marriage continues to take me to places and experiences I would not trade for the world.
Throughout my decision making, there is one quote from Elder Neal A. Maxwell that I have came to love:  "God, who knows the beginning from the end, knows, therefore, all that is in between." If there is Someone whose approval you should get, it is the Lord's because He is the only One who can see your future. Wouldn't you trust the Father who only desires what is best for you? Shouldn't He be the one we should listen to? The One we always strive to please with our decisions?
Marriage is a beautiful thing. I am grateful to be given the opportunity to marry at 22. I am grateful for the knowledge that I am Heavenly Father's daughter and He wants the best for me. When people ask me how we still gave marriage a go even though we were both jobless that time, I just tell them I just followed the Lord's advice and answer to my inquiries. It was a sacred experience for me, the very thing that gave me the faith and courage, despite the sacrifices, despite the hardships, despite the opposing opinions, to marry at 22.
You might also be interested in these articles about marriage:
Would you like to learn more about what Mormons, or members of The Church of Jesus Christ of Latter-day Saints, believe? Contact us!