When I first got the assignment to write for Mormons.ph, I was extremely happy to have been given the opportunity to share my beliefs. There is nothing more joyful for me than to share the gospel I hold dear to my heart to everyone in my own little ways. Like Moses, speaking is not my forte but I've found ways to share my thoughts through other ways – writing.
I got the topic captioned above and thought, this is easy. Married at 22, I was one of those considered too young to tie the knot. May 12th, 2012 was when Emil and I got sealed for all time and eternity in the Laie Hawaii Temple. I barely graduated, Emil still had a year of school left, we got into a major accident few weeks before our wedding that left Emil limping for a few weeks and my right eye almost blind, had less than $500 to our names, only worked part time jobs and our parents got denied multiple times to attend our sealing. When you think about it, there are countless of reasons why we shouldn't get married then. But why did we still persist when everything was conspiring against us? Aren't those signs NOT to get married? Nope! Not for us. Let me tell you a few reasons why:
Family is essential to the Lord's plan
The Bible and the Book of Mormon record stories about the importance of family in the sight of the Lord. Eve was made for Adam in the very first few moments of the latter's life because "it is not good for man to be alone" (Genesis 2:18). Nephi and his brothers went all the way back to Jerusalem from the wilderness to get Ishmael's daughters to wife and have children (1 Nephi 7). Truly this examples emphasize how essential marriage is to the Lord.
Marriage unlocks your full potential
Almost four years into our marriage, Emil and I have learned so much not just about each other, but about the opposite sex in general. Of course, I am not the ultimate representation of womanhood nor him on manhood but we've seen how the abilities and differences of man and woman complement each other. There are things that guys can teach girls and vice versa. For me personally, there are practices that I grew up doing that is not very pleasing to other people and to the Lord that only my husband will tell me straight up that it is not okay. Yes we have friends, best friends and even parents that can tell us the habits which we can improve on but they rarely see us inside our homes where we are our true selves. Spouses can help us to further improve our nature and help each other to be more like our Savior.
Money, a degree, a house, a car etc. are not part of the marriage equation
"Hindi pa ako naka-graduate," "(Insert low paying job) lang ako," "Di pa namin afford magpakasal," "Tutulong muna ako sa parents ko," "Magme-med school muna ako," "Magttravel muna ako" are just a few of the things we say to ourselves to get the idea of getting married out of our minds. Of course money is important, a degree is important, helping our parents is important. There is nothing spiritual about being impractical. In fact, the Church is one of the best proponents of being self-reliant these things should not be reasons for us to delay obeying a commandment given from the Lord. 
I asked a friend how she decided that it was the right time to get married. She asked her bishop and he gave her three spiritual yardsticks to guide her decision: 1. Do you love him? 2. Is he temple worthy? 3. Are you attracted to him? These three questions do not involve any temporal aspects but instead, all of these questions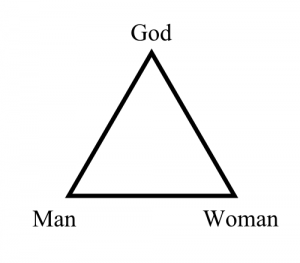 lead to our relationship with our future spouse and our relationship with the Lord.
I asked another ate how she decided to get married when they didn't have anything yet and she blissfully answered, "Ano pang iwo-work niyo together kung lahat e tapos na? Diba mas nakaka-enjoy when you work for something together?" To this I can attest. We've been through job rejections and promotions together, bought our first car together, traveled to multiple states, visited emergency rooms a couple of times, helped both of our families together and a lot more other things that I can't even imagine doing by myself alone. Through these triumphs and trials, we've learned to not only trust in the Lord but to trust and rely on each other's abilities.
Change is constant
We were engaged after 10 months of dating and I often get asked if that is too soon. Para sa ating mga Pinoy, mas matagal, mas maganda kasi mas makikilala pa natin lalo ang isa't isa. Or is it really mas maganda? Change is inevitable and it will always happen. There will be no right time na kilala mo na siya fully, whatever that means, because both of you will change. I am not the same person who married Emil almost four years ago and so is he because believe it or not, change is constant. There will always be something to learn about the other person. It is an unending process and isn't it more joyful to be together as both of you learn new things about one another?
Despite all the events that happened prior, the day we decided that "this is it," is one of the most peaceful days because I know that the Lord is very happy with our decision to enter the temple and to covenant with Him. Getting sealed to the man or woman of your dreams is not just all romance. The equation doesn't just involve the two of you but it involves yourself, your future spouse and the Lord. Of course, knowing the Lord is on your side when you make right decisions help a lot but most of the time, the task at hand is not easy but however hard it may seem, the Lord will prepare a way for us to accomplish the thing which He commands us to do (1 Nephi 3:7). When you've prayed about it and you received a clear answer from the Lord that this really is it, don't delay it.
"Don't postpone a prompting; rather, act on it, and the Lord will open the way."
-President Thomas S. Monson
You might also be interested in these articles about marriage:
 Would you like to learn more about what Mormons, or members of The Church of Jesus Christ of Latter-day Saints, believe? Contact us!