Tag:
lost sheep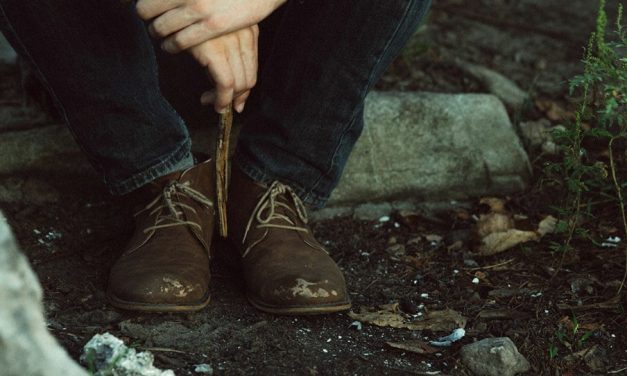 Have you ever found yourself thinking of eating just one scoop of ice cream but ending up eating a...
Read More
Visit Us On Facebook
Faith.Ph
There is too much of criticism and faultfinding with anger and raised voices. The pressures we feel each day are tremendous.

Husbands come home from their employment each day tired and short-tempered. Unfortunately, most of the wives work. They too face a serious challenge that may be more costly than it is worth. Children are left to seek their own entertainment, and much of it is not good.

We must work at our responsibility as parents as if everything in life counted on it, because in fact everything in life does count on it.

I ask you men, particularly, to pause and take stock of yourselves as husbands and fathers and heads of households. Pray for guidance, for help, for direction, and then follow the whisperings of the Spirit to guide you in the most serious of all responsibilities, for the consequences of your leadership in your home will be eternal and everlasting.

Let us be a happy people. The Lord's plan is a plan of happiness. The way will be lighter, the worries will be fewer, the confrontations will be less difficult if we cultivate a spirit of happiness. — Gordon B. Hinckley

👉 𝐖𝐡𝐚𝐭 𝐜𝐚𝐧 𝐲𝐨𝐮 𝐝𝐨 𝐭𝐨 𝐦𝐚𝐤𝐞 𝐲𝐨𝐮𝐫 𝐡𝐨𝐦𝐞 𝐚 𝐩𝐥𝐚𝐜𝐞 𝐨𝐟 𝐩𝐞𝐚𝐜𝐞 𝐚𝐧𝐝 𝐥𝐨𝐯𝐞?

👉 𝐓𝐚𝐠 𝐬𝐨𝐦𝐞𝐨𝐧𝐞 𝐰𝐡𝐨 𝐧𝐞𝐞𝐝𝐬 𝐭𝐨 𝐡𝐞𝐚𝐫 𝐭𝐡𝐢𝐬 𝐦𝐞𝐬𝐬𝐚𝐠𝐞.