Since before I was born, my parents kept a journal to chronicle their first taste of parenthood. My dad bought a hardbound notebook and frequently went to photo studios to have photos of my mom and I developed. They took turns writing captions for the photos for almost the first two years of my life. They kept doing that for both of my siblings as well.
To this day, almost 15 years later, those journals give us memories of our childhood that we couldn't have remembered if not for the diligence of my parents in keeping them. It has also inspired me to continue what they have started and keep a journal of my own. There are tons of benefits to keeping a personal journal; here are the top 5 reasons why:
1. KEEPING A JOURNAL IS ENCOURAGED BY CHURCH LEADERS
Many times, our church leaders have taught the importance of keeping a personal journal, and asked us to do it. President Spencer W. Kimball said, "Every person should keep a journal and every person can keep a journal." Many of our church leaders have testified of the blessings of keeping a journal and encouraged us to have our own as well.
2. HELPS YOU ACQUIRE SPIRITUAL KNOWLEDGE
Journaling is a brilliant way to capture your ideas and thoughts because it can keep them alive until you can put them into motion. Inspiration from the Holy Ghost can be received at the most unexpected times, and writing it down on paper helps you retrieve your thoughts whenever needed. Elder Richard G. Scott taught us that, "Knowledge carefully recorded is knowledge available in time of need."
3. GETS YOU THROUGH TOUGH TIMES
One of the most effective ways to help you through difficult times is to write those experiences down in your journal. Putting your thoughts on paper is so much more emotionally beneficial than you might have imagined. Writing things down clears your mind and helps you get more of a sense of the situation you're in. As President Henry B. Eyring taught, a daily habit of journaling helps us "strengthen our testimonies", and "improve throughout this life."
4. HELPS US KEEP THE LORD IN OUR REMEMBRANCE
President Eyring has said, "Living as we do with a veil over our eyes, we cannot remember what it was like to be with our Heavenly Father and Jesus Christ…this is why forgetting God has been such a persistent problem among His children since the world began."
He shared that in order to battle this tendency, we have to "find ways to recognize and remember God's kindness." Keeping a journal is a way to do just that. When we record great moments in our lives and look back on it, we are reminded of Him and how His kindness constantly blesses our lives.
5. JOURNALLING CAN BRING BLESSINGS TO OUR POSTERITY
Sometimes the idea of keeping our own personal record is uninteresting, simply because "details about our otherwise monotonous lives" might seem like they will have little to no effect on our posterity.
President Kimball said, "If you will keep your journals and records, they will indeed be a source of great inspiration to your families, children, grandchildren, and others, on through the generations." By writing our personal and family histories, we are developing a true and eternal perspective of life. It can give us deep spiritual insight into the purpose of our lives here on Earth.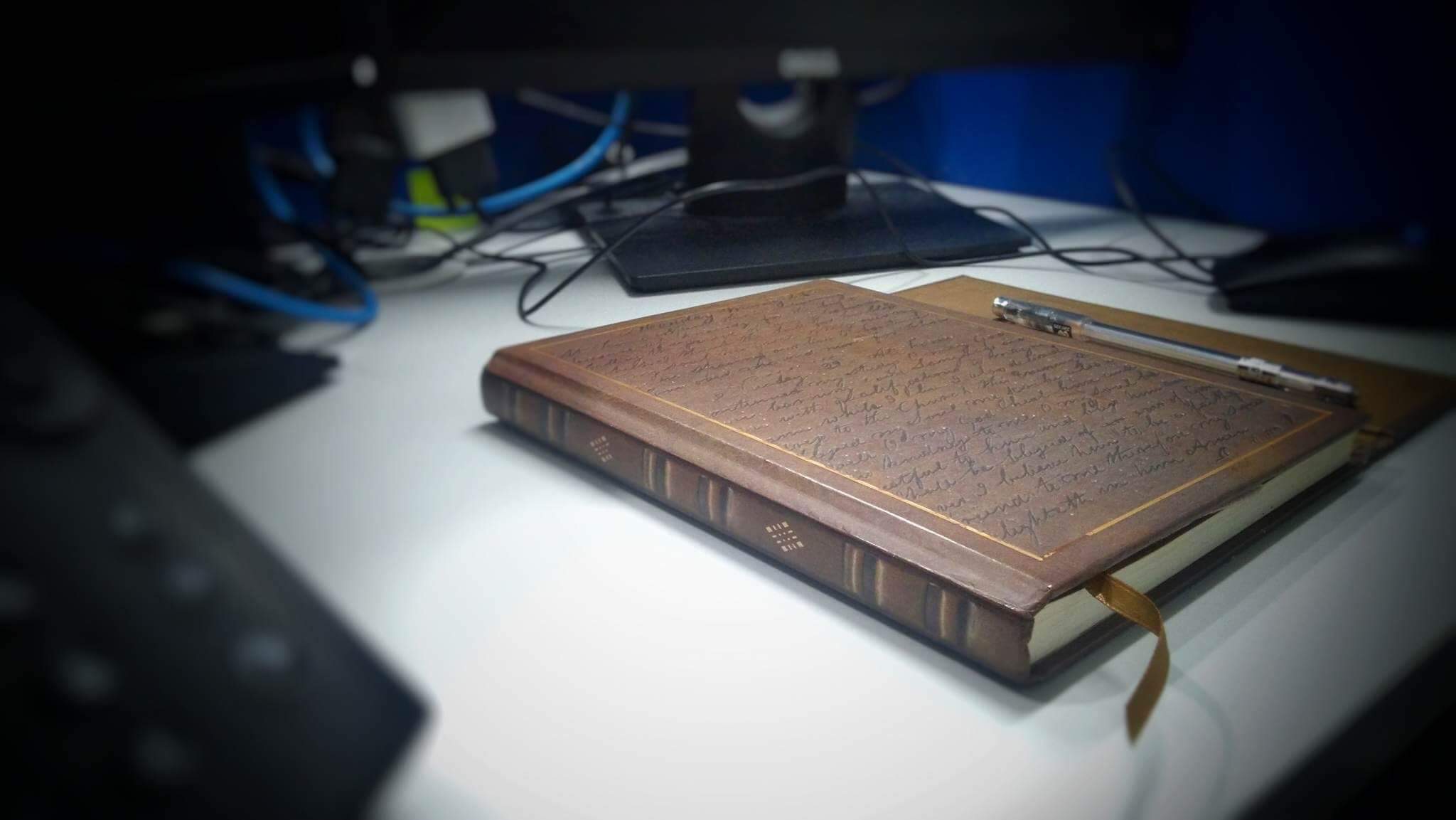 We are all unique children of our Heavenly Father and so our experiences will also be unique. My parents' feat of recording our childhoods, has shown us three siblings that we all had different experiences growing up. We are encouraged to record our own unique stories for future generations to unearth and learn from.
President Kimball stressed, "Get a notebook, a journal that will last through all time, and maybe the angels may quote from it for eternity. Begin today and write in it."