If Filipinos were asked their favorite time of the year, their answer would probably be the Christmas season. The provinces become packed, as most people in the cities go home to be together with their families. Streets are illuminated at night and kids roam around singing carols. The roads are dotted by dashing and extravagant belens which attract people's attention causing them to stop and look at the beautifully created representations of the birth of the Savior.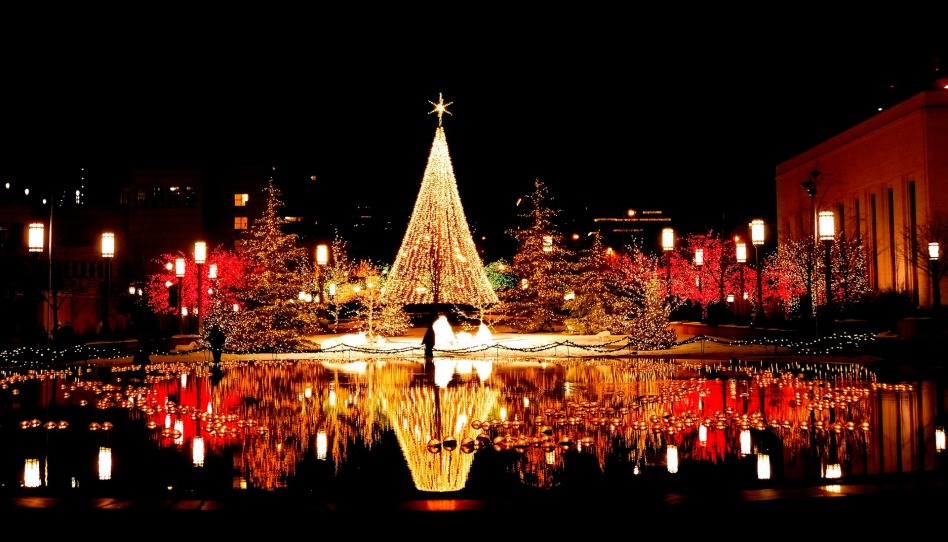 This season, through all of our various Christmas traditions, we commemorate one of the most momentous events in history, the Savior's birth. Although often overlooked, here are two of the most important lessons we can learn from the story of His birth.
1. "BE IT UNTO ME ACCORDING TO THY WORD"
One of the many inspiring stories in the New Testament is how the angel Gabriel appeared to Mary, informing her of her favored future, being able to give birth to our Savior.
We can imagine how overwhelmed Mary must have felt, or even how impossible it must've seemed; her task to carry the son of our Heavenly Father. However, "Mary said, Behold the handmaid of the Lord; be it unto me according to thy word. And the angel departed from her." (Luke 1:38)
Uttering the words, "be it unto me according to thy word" is a perfect display of faith and trust in our Heavenly Father despite feelings of fear and trouble that we sometimes feel throughout our lives. Mary's acceptance of the angel's words meant that she was willing to fulfill the role she was given no matter how difficult or impossible it might seem. Just like her, we each are designated roles to fulfill in this life. We can do all things if we place our faith and trust in His help, just as Mary did.
2. "AND THEY CAME WITH HASTE"
After the Savior was born, the shepherds responded immediately to the angel's wonderful announcement of the birth of a savior who lay wrapped in swaddling clothes in a manger.
At the time the angels appeared to the shepherds, they were watching their sheep. They could have made a range of excuses- "We can't leave these sheep here. Someone else will have to watch them." or "They didn't specify tonight. We can always go tomorrow." Even so, they didn't find excuses or ways to wiggle out of their task.
"The shepherds said one to another, Let us now go even unto Bethlehem…which the Lord hath made known unto us…And they came with haste." (Luke 2:15-16) The shepherds went right away, and found Joseph, Mary and the Savior. Because they went right away, they also received the blessings of their obedience right away.
"And the shepherds returned, glorifying and praising God for all the things that they had heard and seen, as it was told unto them." (Luke 2:20) Like the shepherds, we can also "come with haste" and respond to spiritual instructions we receive from promptings, our modern prophets and even the scriptures.
At this time of the year, we can choose to learn more about the Savior's birth and the lessons that it can teach us. President Russell M. Nelson said, "This Christmas season, I hope that we are focused first upon the Lord Jesus Christ. Wise men still adore Him."