With lingering thoughts and gratefulness to our biological fathers and all those we love as fathers, I can't help but wonder how many of us thought of Heavenly Father on Father's Day. After all, He is the father of our spirits. But perhaps the more appropriate question is, "how well do we know Him as a father?"
In the scriptures, we are taught that we are literal spirit sons and daughters of Heavenly Father and that we lived with Him before we were born. We can't remember the relationship that we had with Him but being on Earth means we trusted Him and His Plan of Happiness.
Before being born, we knew that we would experience challenges and hardships but we agreed to come to Earth anyway because we knew that His plan was the only way for us to progress and achieve lasting happiness. There is no greater testimony than this—that we trusted and loved our Heavenly Father. We knew Him and had a special relationship with Him and we can still have that familiarity and relationship now as we get to know Him as our Father.
In the Bible, the Apostle John wrote the grandest expression of Heavenly Father's love for us saying,
"For God so loved the world, that he gave his only begotten Son, that whosoever believeth in him should not perish, but have everlasting life."
Heavenly Father knew that we would need direction so He sent His Son to become our example on how we can live a life that is pleasing to Him. He knew that we would experience disappointments, heartbreaks, regret, despair, sadness, discouragement, and many other experiences that would tax our courage and test our faith so He sent His Son to bear all of these so He could know exactly how to comfort us. He knew that we would fall short and make mistakes, that's why He sent His Son—so we can repent and be forgiven of our sins.
How great a sacrifice it was for the Father to send His Only Begotten Son to Earth knowing that He would suffer, be crucified and die on the cross for the sins of the world. And yet Heavenly Father did, so that all of us may live again. He did it because He loves us. He loves you.
This Bible verse also gives us a glimpse of the nature of God—that He is a distinct and separate being from His Son Jesus Christ and the Holy Ghost, and yet they are united in purpose, which is to bring to pass the immortality and eternal life of man.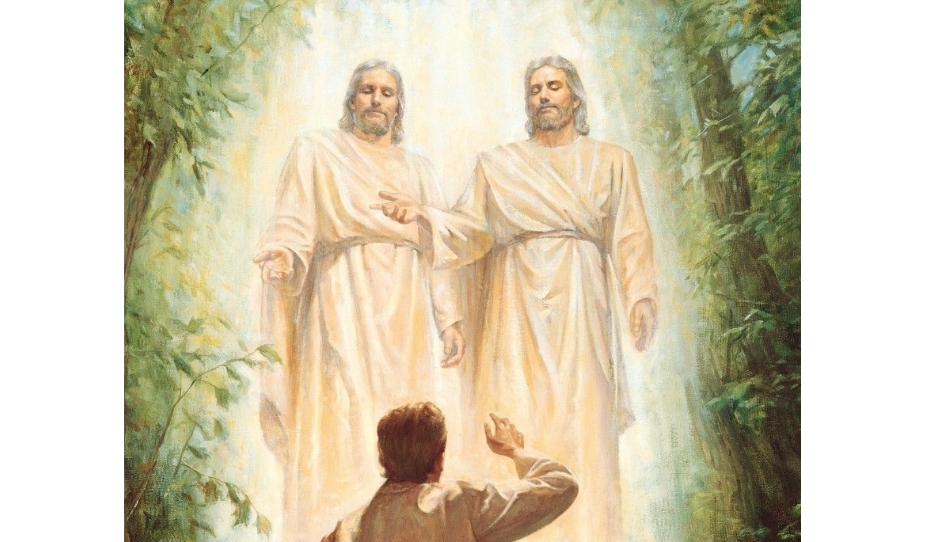 In Doctrine and Covenants, we also learn that "[t]he Father has a body of flesh and bones as tangible as [our bodies]" but unlike us, He is a glorified, exalted, and perfected being. And He provided a way for us to progress in this life until we receive the greatest gift of all—a glorious, exalted existence, inheriting all that He has.
Because He is all-powerful and perfect, we might feel hesitant to reach out to Him. But when we do, we will realize that heaven is not so distant after all. His love for us is so vast, so encompassing, that no matter how broken or flawed we think we are, His love is simply there.
As we try to get to know Him as our Father, we will learn of His love, and in turn, increase our capacity to love not only Him but also the people around us. We will feel an increased desire to follow Him and become like Him. We may not remember the details of when we lived in His presence, but our spirits will slowly remember what it felt like.
To learn more about Heavenly Father and how you can build your relationship with Him or if you'd like to share your personal stories and experiences with us, please contact us and we would be happy to have a chat with you.