A conference attended by half a thousand people. A young man testifies which clearly expresses his love and his gratitude to his family as well as his devotion and desire to serve God and His Son, Jesus Christ. Soon, he will be a missionary which does not only mean wearing a badge but also becoming an official representative of The Church of Jesus Christ of Latter-day Saints. It means being referred to as Elder Wintolo and represent his father's name who belongs to another faith. In addition to that, it also means leaving the comfort of home for two years to serve those he never meet before.
Isn't it inevitable to think of the words, responsibility, poles apart and sacrifice?  Isn't it a great responsibility for a young man, 18 years of age to come out into the world and teach learned men about God and His Son Jesus Christ? Isn't it a challenging thing to be poles apart from the belief of your father and at the same time represent his name? Isn't it a great sacrifice to leave the serenity and the tranquility of a mother's and sister's love in exchange for a hope that people will accept the serenity, tranquility and joy that the message of eternal family can bring?
These questions stirred up a greater substantial question to my heart. Is having a different faith separate a father and a son? Can distance separate a mother's love from the fruit of her loin? Is being on your own in your teenage years lessen a sisters affection?
Can these things separate us? Is this a question you've had and want an answer?
Paul, an apostle of the Lord, gives us an answer in his epistle to the saints in Rome.
Romans 8:35-39
"Who shall separate us from the love of Christ? Shall tribulation, or distress, or persecution, or famine, or nakedness, or peril, or sword?
Nay, in all these things we are more than conquerors through him that loved us.
For I am persuaded, that neither death, nor life, nor angels, nor principalities, nor powers, nor things present, nor things to come,
Nor height, nor depth, nor any other creature, shall be able to separate us from the love of God, which is in Christ Jesus our Lord."
As no one can separate us from the love of God, I am greatly persuaded as well that nothing can separate our families as we increase in our understanding of God and His love for us through Christ.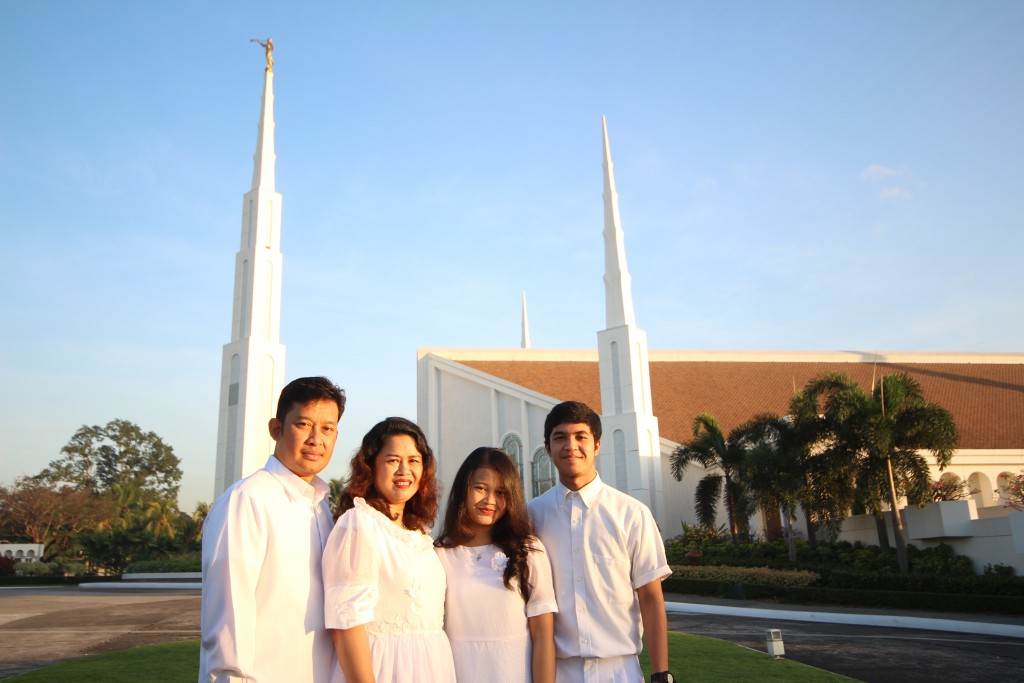 This great young man's father expressed how his increased knowledge of the Savior Jesus Christ not only helped him support his son to serve God but enabled him to accept the peace and the assurance that nothing can separate his family from him. Through Christ and His Atonement, he was able to bring his family to the Temple, the House of the Lord, and to make their family eternal. That through it and only by it, family's love and relationships can perpetuate for eternity.
It's also the love of God through Christ that this great young man was able to obtain the righteous desires of his heart – to be an instrument in bringing "forever" to other families and to be sealed to his family for eternity in the house of the Lord.
What are you willing to give up and sacrifice to make your family eternal?
"And as all have not faith, seek ye diligently and teach one another words of wisdom; yea, seek ye out of the best books words of wisdom; seek learning, even by study and also by faith" (D&C 88:118).